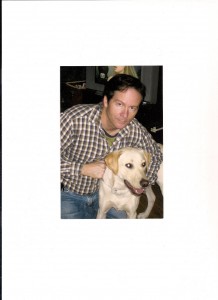 Hi !  My name is Scott and that's Max.  He's my brothers Lab.  We are from Cleveland, Ohio.  Hobbies of mine include DJ ing, Dancing and Affiliate Internet Skills. Boils down to making money online.
I live near Cleveland, Ohio where my family of 4 sisters and 3 brothers are also from.  Making this website is an opportunity I share with all.  It is a way to show new friends a way to make an income through Affiliate Internet Marketing.
Wealthy Affiliate is the vehicle chosen on our journey into the world of discovering Online Money making.  The most honest and real approach with friends that actually help you.
I am offering you my help so feel free to leave your opinion or question for me.
Drop me a comment below or you can always go to WealthyAffiliate.com (here is a link to my profile).
                                                         Your Friend Scott