What Are Pay Per Click Advertisement Campaigns (PPC) AND How Do We Use Them For Profit ?….—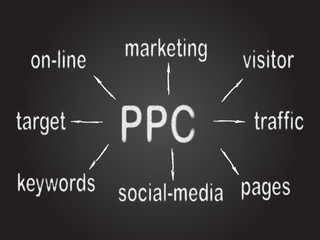 Pay Per click (PPC) is an online tool using properly selected keywords to get seen quicker in google and other search engines by targeting specific audiences.
Google does not charge you for just running your ad.  Your only charged if a user clicks on your ad that most likely will become a potential client for you.  So, you are only paying for the performance of your website.
You have full control over your spending.  You set the limit on both Cost-Per-Click (CPC) and daily amount of clicks desired.  A strict budget for your affordability can be maintained.  You have the ability to change parts of your campaign if poorly performing or costing too much.
Pay Per Click brings very quick results  to your website and business.  Sometimes but not often costly in the long-run, PPC markets new websites that need a wider audience and brand awareness.
Larger exposure of your website to millions.  Higher exposure means more people visiting therfore more traffic.  With traffic brings profit.  Paying for top position means your site is more easily viewed by many.
The main focus here Is your Return-On-Investment (ROI).  Careful strategic planning can create positive results.  When first setting up your PPC campaign you can track all your conversion rates.  Accurate tracking allows you to follow the number of clicks resulting in actual sales from your ads.  Knowing this number determines your  (ROI) Return on Investment.
This enables you to observe those certain keywords that are successfully effective and who is clicking on to your site and what parts are producing the most interest and success.
How Do I Set Up Conversion Tracking ?           (3 Ways)
Google AdWords – Conversion Tracking can be located under the "Campaign Management Tab".  Determine an area you wish to track, then copy and paste the code to a page where your final conversion takes occurs.  Such as a Thank You or Comment/Reply page.
Yahoo !  Search Marketing –  "Conversion only and Full Analytics" are the two conversion tracking options.Conversion only just shows you the Cost-Per-Conversion statistics.  Whereas "Full Analytics" adds the statistics on the steps the customer took before teaching your conversion page.                        To find them, click on the 'Administration Tab' to choose.  Then click Revenue Value Setting'.  Another code is given just like it was with Google Adwords.
Google Analytics –  The Goggle Analytics tool offers more in-depth behavior and referral data information.  Whereas conversion data supplies the full benefits of a PPC  campaign.Install Goggle Analytics across your  entire website by placing the code on all your pages.Finally, describe your tracking goals and place them on your Thank you/Comment page.